Lotus Steel Cut Oats 500g
$5.55
Lotus Steel Cut Oats are packed in Australia from local ingredients. It comes in a 1kg re-sealable oxygen barrier bag to preserve freshness.
Lotus Steel Cut Oats are good source of dietary fibre. They are non GMO and vegetarian.
Out of stock
Compare
Description
!00% Oats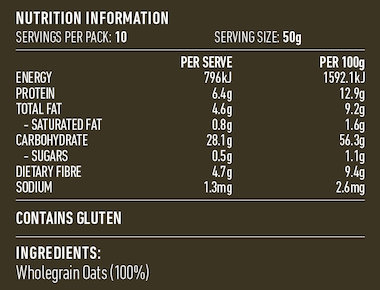 Only logged in customers who have purchased this product may leave a review.