Lotus Semolina (Course) 500g
$7.09 incl. GST
Lotus Coarse Semolina is the hard part of the durum wheat grain. It is high in protein and used for dusting bread, making porridge and as a thickener for soups and sauces.
Compare
Description
Semolina (extracted from wheat)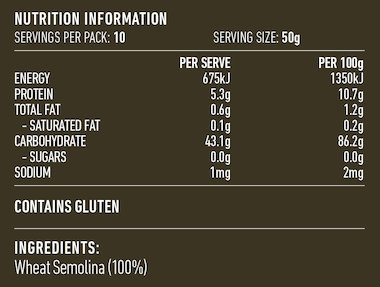 Only logged in customers who have purchased this product may leave a review.